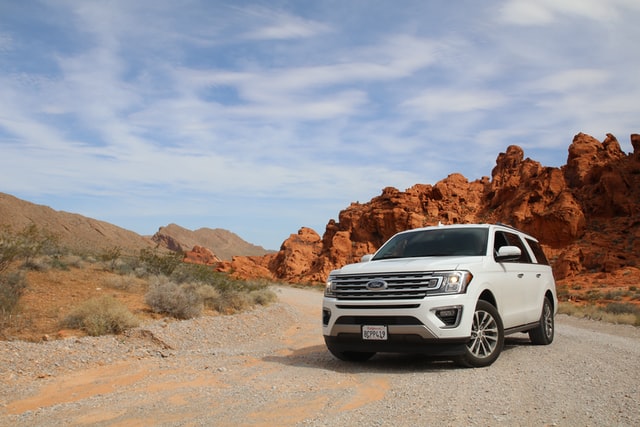 Car Organization Tips
We spend a lot of time in our cars commuting to and from work, running errands, and long-distance trips. Check out some tips on how you can keep your car organized.
Pack the Necessities
Make sure your car is equipped with necessities such as a spare tire and the necessary equipment to change your tire, an emergency roadside assistance kit, blanket, water, your insurance papers and vehicle registration. Safely store your tire and equipment in the trunk, but keep your insurance papers and vehicle registration in either your glove compartment or center console for whenever you need them.
Take Out the Trash
Keep your car tidy (and smelling fresh!) by getting rid of trash immediately. Do not let wrappers, soda cans, and food containers pile up in your car and create a cluttered mess. Along with taking out the trash, it is also a good idea to give your vehicle a spring cleaning, especially if you live in an area with harsh winters. Wipe down all hard surfaces and floor mats with a microfiber cloth this this one and use a vacuum to sweep out any crumbs and debris.
Unload Extras After Each Trip
This tip is beneficial if you have kids riding in the car with you. Most kids tend to bring along toys, books, or other activities for the ride. Older kids involved in sports, dance, or other activities will have equipment and uniforms to bring in. Get your kids in the habit of unloading everything that is theirs after each trip.
Keep It Fresh
An air freshener is a great way to keep your car smelling fresh. It can help get rid of odors from takeout food, pets, and sports equipment or shoes. Stores such as Bath and Body Works and Yankee Candle offer some excellent car air fresheners.
Organize the Essentials
Do you find yourself searching for essentials such as your cell phone, pen, notepad, iPod, or sunglasses whenever you are driving? If so, this CommuteMate organizer is definitely for you. This Cell-Cup fits standard size cup holders and is compatible with most smartphones. It also has an opening for connecting your charging cable to you phone.
Another great item is this Magnetic Air Vent Clip Smartphone Holder by CommuteMate (there are only a few left!!). The mount is compatible with iPhones, Smartphones, and satellite radios. Simply place the included 3M magnetic adhesive on the back of your phone or case and you're ready to mount any phone in seconds. The air vent clip easily attaches to any air vent and rotates 360° to provide the best viewing angle.