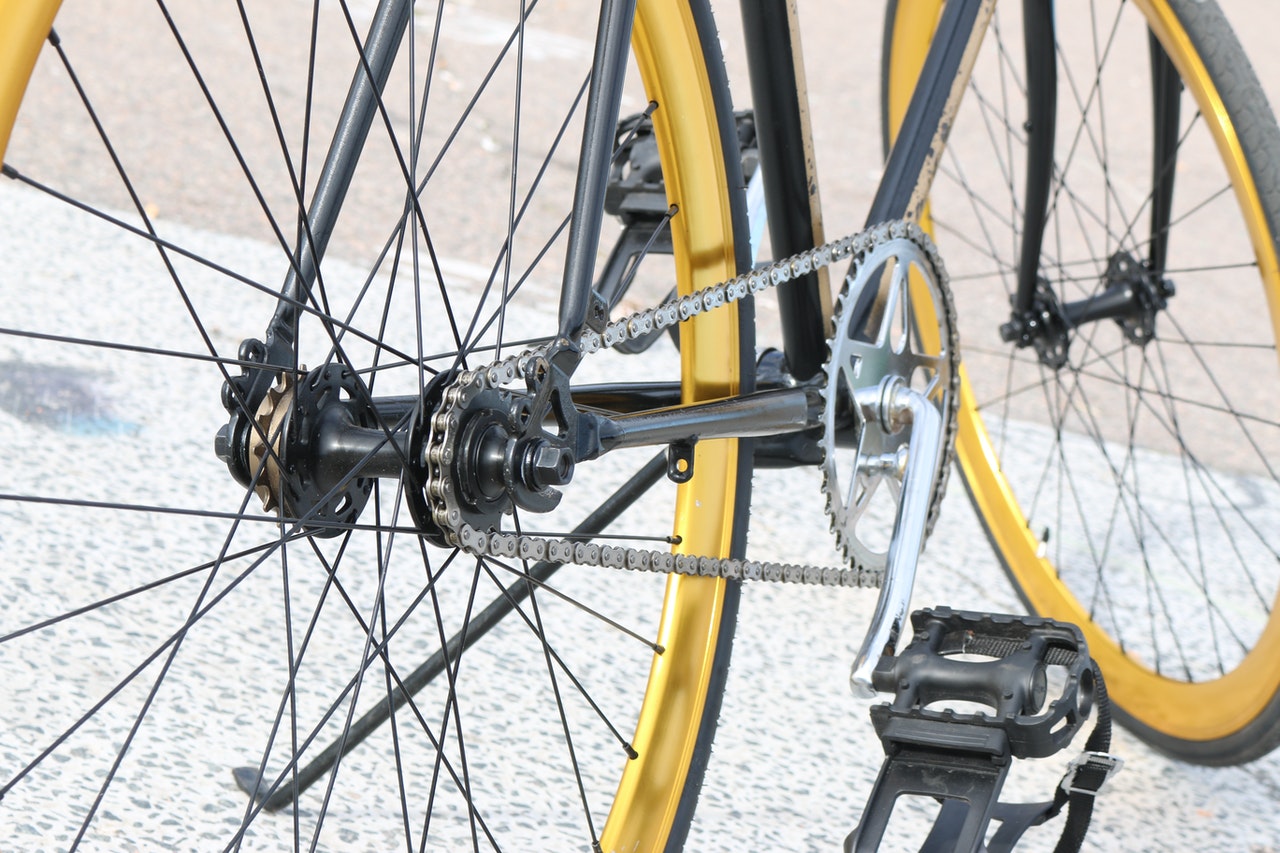 Bicycle Cleaning Tips
Cleaning your bike regularly is an important part of maintaining it and ensuring you ride safely. Water, debris, and mud cause the parts on your bike to deteriorate and corrode after time. Also, ensuring your bike parts are lubricated helps prevent them from freezing up and causing rust. Learn how you can keep your bike in top operating condition with these maintenance tips.
You can find many of the items you will need for cleaning your bike around the house. Clean rags and brushes are must haves for overall cleaning and small spaces. You will need either bike wash or diluted dishwashing liquid to clean the bike frame. You will also need degreaser to clean the bike chain. It is important to note you will want to avoid degreasers that contain turpentine or kerosene. After cleaning the bike chain, apply chain lubricant to it. While you will need water, you should avoid using a high-pressure hose, as it can damage the intricate parts of the bike. Although not necessary, a bike stand comes in very handy during cleaning.
After assembling your cleaning supplies, you will want to clean your bike in four steps:
Wash the frame: A bucket of warm, soapy water and a brush will do the trick for cleaning the frame. Start cleaning from the top first, starting with the handlebars, and ending with the chain rings, chainstays, cogs, and cranks. It is important to note that you should avoid getting soap on disc brakes. Switch to a bucket of clean water for rinsing.
Clean then lubricate the chain: A rag and a degreaser are good for chains that are not that dirty. A chain-cleaning device is a good investment if you chain often has a lot of build up on it. You will need to apply drops of lube to each link after the degreaser has dried. Repeat this process any time your bike chain looks dry or makes noise.
Lubricate the brakes and derailleur levers: Once your bike is clean, use the lube on the barrel adjusters and lever pivots.
Lubricate the brake/derailleur cables assemblies and brake/derailleur cables: The assemblies on your bike contains small, intricate parts. You will want to use lube on the pivot points and look out for any pulleys or wheels that do not seem to be functioning properly. You can also use lube on the cables and make sure you inspect them after riding in wet conditions.
Be sure to check out our NEW Advantage SportsRack BedRack Elite for all your bike storage needs!