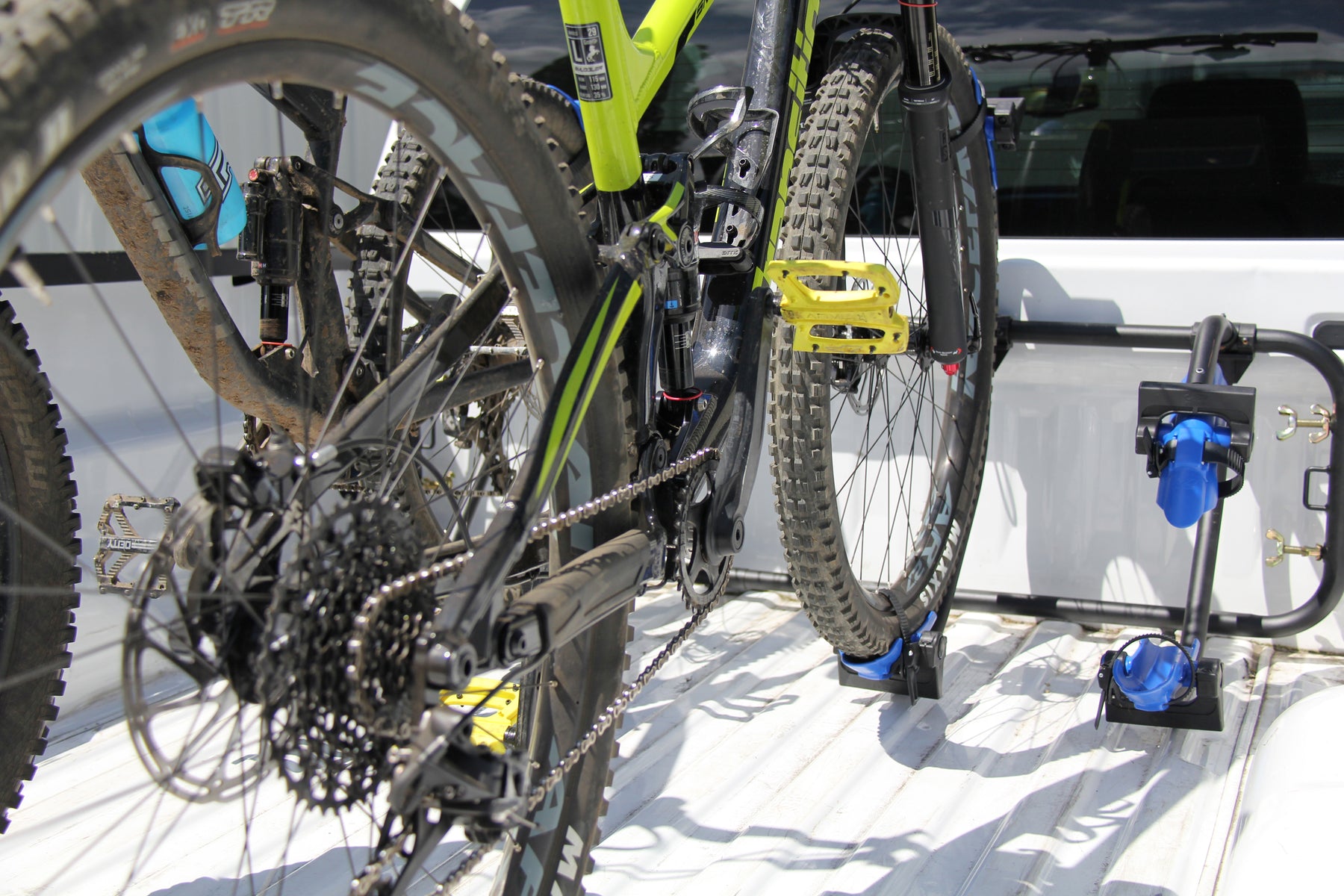 New Truck Bike Rack
The newest and coolest truck 4 bike rack has hit the market!
The BedRack Elite looks awesome and is so easy to use. I always hated using bike racks that make you remove a wheel just to use the rack. The BedRack Elite by Advantage SportsRack allows you to simple place the rack into the blue wheel holders and use a ski-boot type ratcheting system to lock the top and bottom of the wheel in place. This provides a secure connection for the bike to travel down the road in the back of your pick up.
The best part is you don't need to drill any holes in your truck bed and you can easily install the BedRack Elite in less than 10 minutes!
We hope you give this cool new truck bed bike rack a try and be sure to ask us any questions you might have. Thanks and enjoy the ride!
Click Here for the BedRack Elite