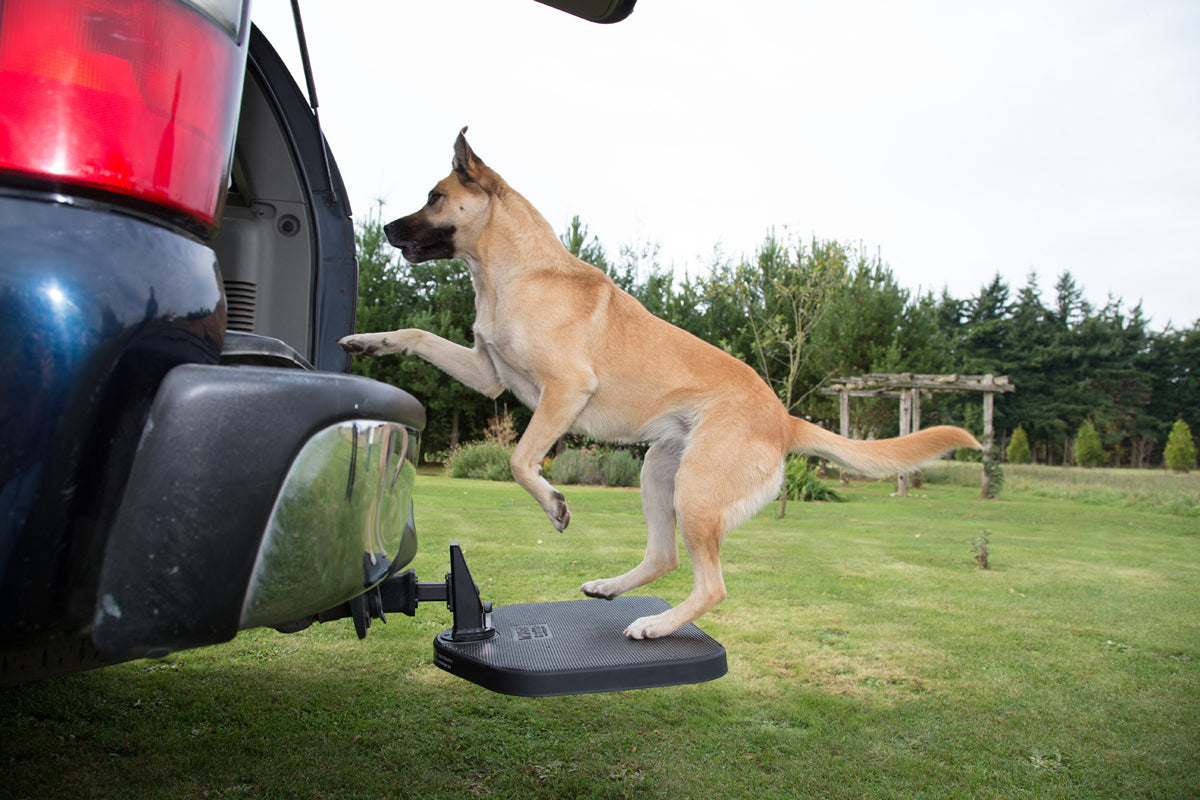 Top 2018 Christmas Gifts for Dogs and Pet Owners
We searched long and hard to bring you the Top 2018 Gift Ideas for Dogs and Pet Parents! We hope you enjoy, please share our list!
Hitch Step is easier to use than ramps and saves you from any heavy lifting! Best part is that its always attached to the car, ready to be used without taking up any space in the back of your vehicle. More room for your pooch!
Innovative design reduces spraying water, speeds up bath time, and reduces stress for anxious pets
Give your best friend some comfort on winter walks with a boot that offers full protection from salt, snow and slush. The thin-sole construction promotes balance and security on icy pathways and our exclusive stretch Velcro closure ensures these boots stay on and comfortable where others have come up short.
This elevated dog washing tub is the perfect solution to washing your dog. No bending over and getting on your hands and knees to wash your pup. No more getting your bathroom messy!
Creates a level sturdy platform for your pup. Great for crates to sit level and for protecting your seats.
Being able to look around makes dogs happier. As curious pack animals, they love knowing what's going on in their home and the neighborhood. This window will open up there whole world!
Sometimes the best ideas are the simplest ones! Great gift for all your dog parents in your family. Who doesn't love a great dog selfie picture?!?!
Keeping your dogs hydrated is key, and having fun while doing it is a huge bonus!
Uniquely lightweight, collapsible & portable, the HoundHouse is easy to clean, waterproof & flea resistant. Cool in summer, Warm in winter, HoundHouse is great for permanent housing, camping, traveling or storage. HoundHouse kennels are the perfect indoor & outdoor comfort zone suited to your pets. 3 Sizes Available
Get real time "Bark Alerts", check in on your pooch when your not home and fire off some treats from time to time!