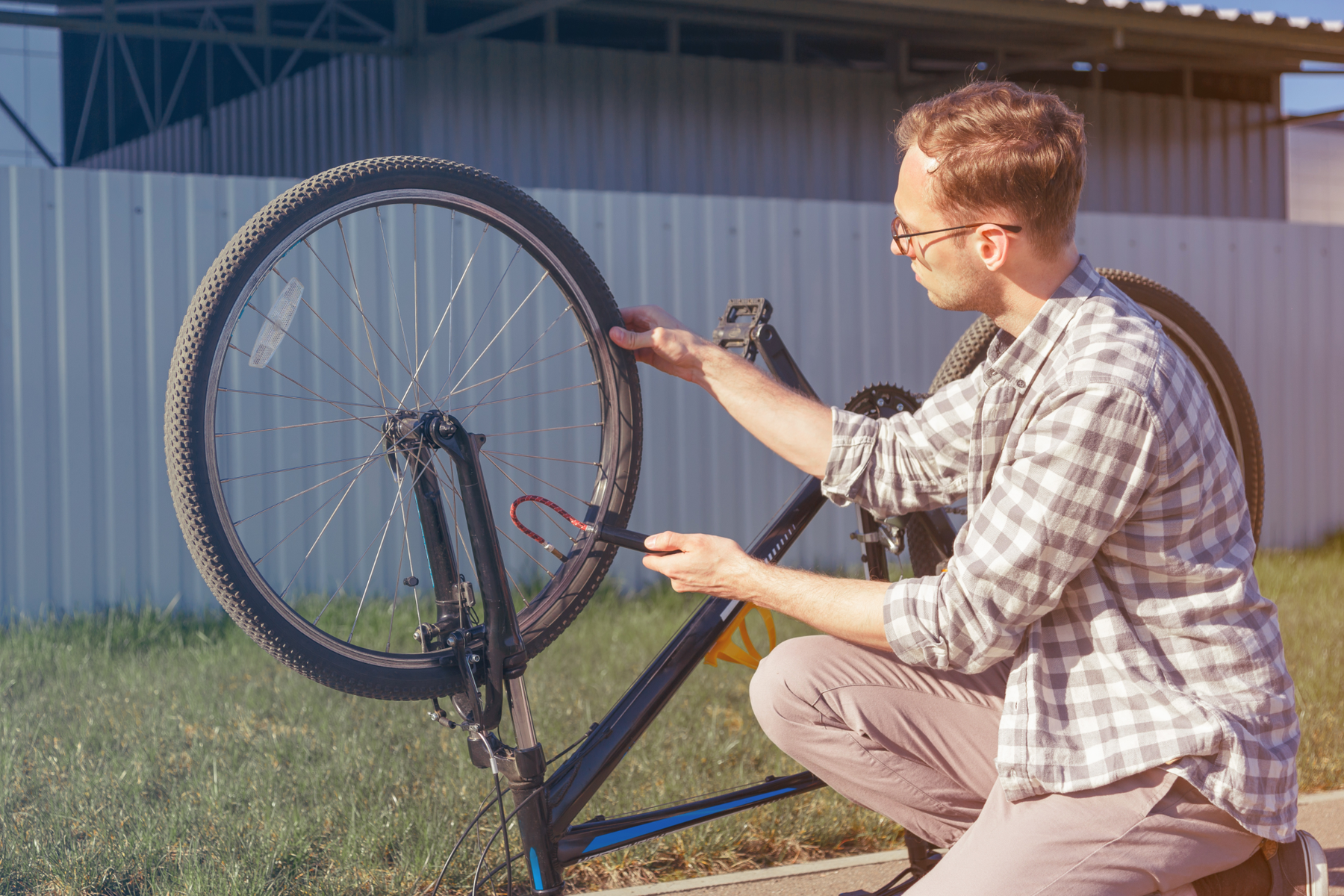 Road Cycling Gear Essentials
Road cycling is a great way to stay in shape and also enjoy the outdoors. Having the right equipment is essential to staying safe and enjoying your ride. Take a look at some of the essential pieces you will need before hitting the road.
Helmet
A helmet is one of the most important pieces of safety equipment you will need when road cycling. It will greatly reduce your chance of head, neck, or face injuries while riding. Today's road cycling helmets are primarily lightweight and come without a visor. A visorless helmet is often preferred by road cyclists because it increases aerodynamic efficiency while riding ad provides an unobstructed view of the road.
Cycling Kit
A cycling kit is a jersey shirt or bib shirts that are made of lycra or another lightweight, breathable material. You will want to purchase a cycling kit that fits snug, with no excess material that can get caught in your bike or cause discomfort during your ride.  There are a wide range of styles and features that can help you ride faster and more comfortably while providing moisture-wicking attributes as well.  It's important to think about what the essential needs are for you, such as pockets, when selecting the cycling kit that is right for you.
Clipless Pedals and Cycling Shoes
Clipless pedals and cycling shoes are a good investment If road cycling is a way of life for you. The system consists of shoes with cleats on the bottom that lock into place using a binding-like mechanism on the pedals. The clipless system allows for better power transfer and foot comfort and is better for riders with sensitive joints.  There are various styles and fits depending on the type of riding that you most enjoy, so take some time to research the options to find the best option for you.
Tire Levers
A flat tire can happen at any time, and you do not want to be stranded in a remote location with one. Be sure to bring a tire lever on your trip, which allows for removal and installation without pinching the tire's tube.  If you aren't familiar with how to use a tire lever, check out this great how-to article to help guide you through the steps.
Multi Tool
A multi-tool is another essential item to bring on your cycling trips.  There are several options for multi-tools out there from basic to ones that are sure to satisfy the tool geek in you.  Typically you will find that they are equipped with Allen wrenches, Torx wrenches, a Phillips and flat screwdriver, and a chain breaking tool. This tool will come in handy if you need to tighten a loose screw or bolt on your bike so that you can get back home safely.
Lights
Riding at night without lights can be extremely dangerous for both you and motorists. Make sure you equip your helmet and bike with the proper illumination should you find yourself riding after the sun goes down. Some lights are battery operated while others are rechargeable via USB.  If you are using your road bike for commuting, it's also a good idea to make sure that you have lights on both the front and rear of your bike for optimal visibility and safety.
Gloves
Gloves designed for road cycling have many benefits with the prime benefit being that are outfitted with synthetic or leather palms to provide protection, a firm grip and ease of movement. You can also purchase gloves with gel inserts on the palm to provide extra comfort during your ride.  Gloves can also help to protect your hands from the elements and injury.  Special features can include a soft towel portion that can be used to wipe off sweat or saliva and also reflective or brightly colored material not only for added style but another level of visibility.